TheJudge Global's arrival in Canada has transformed the local capacity for commercial litigation insurance, says Katie Armstrong, the firm's director of international development.
Founded in 2000, TheJudge Global is the largest litigation funding and insurance broker in the U.K., and recently entered the Canadian market via its merger with Toronto-based JusticeRisk Solutions.
"Prior to our arrival, there was very limited capacity for litigation insurance in Canada outside the personal injury realm," Armstrong tells AdvocateDaily.com. "That has now changed as a result of the market we have developed."
Still, she says the novelty of the products means Canadian law firms and their clients aren't always aware of their insurance options.
"We have these products on the ground, so now it's about educating people to make sure they are aware of them," Armstrong explains. "Litigation insurance is an underestimated product. It's very versatile, so it's suitable for the majority of claims."
Insurance for clients
Armstrong says many in Canada are familiar with the concept of adverse costs insurance, which covers a party's liability to the other side should they lose their case. However, she says plaintiffs can get more creative by extending insurance coverage to their own cost budgets. This model allows clients to finance litigation themselves, with insurance to cover their outlay in the event the case is lost.
When used in tandem with a third-party funding arrangement, Armstrong says own-side insurance can bridge the gap for plaintiffs who struggle to meet the 10 to one claim-to-cost ratio demanded by most traditional funders.
As well as making themselves more attractive to funders, Armstrong explains that in some cases, insurance can even be used as an alternative to a funding arrangement that is not economical.
"Clients are more comfortable using their own capital knowing that it's insured," she says.
The firm also provides coverage for commercial litigation parties required to post security for costs.
"An insurance policy is by far the most cost-effective way to address this kind of application because rather than tying up your own money in court, you can use it to fund the litigation," Armstrong says.
While the company structures arrangements with insurers in a number of different ways, Armstrong says most clients elect for after-the-event policies on a deferred and contingent-upon-success basis, which means the insurer's premium is only paid if and when the litigation is successful. Insurers don't receive a premium for failed cases.
Litigation insurance for law firms
For law firms, Armstrong says litigation insurance can become a business tool, allowing them to take advantage of the cheaper rates available with greater volume.
By arranging a facility between a law firm and an insurer, she explains that the insurer can also spread its risk across a number of cases, rather than calculating its rate based on a single plaintiff.
"Building a relationship with an insurer can assist the business as a whole because they're happier to offer insurance at cheaper rates, faster turnaround times and greater flexibility for cases that might usually fall outside their underwriting criteria," Armstrong says.
In addition, she says law firms that operate a significant chunk of their business on a contingency fee basis should consider work-in-progress insurance products, which allow them to hedge their exposure for work done on unsuccessful cases. Again, premiums are generally only payable on cases with a successful outcome.
"If a law firm proceeds on a contingency-fee basis, and the case is unsuccessful, the policy would reimburse them an agreed amount for the work done on the file," Armstrong says. "It's a fairly new concept globally, but it's growing in the U.K., and the U.S., and could be done on either a one-off basis or as a policy covering an entire portfolio.
"Whenever you can give an insurer volume it means lower premiums and more flexibility," she adds.
In jurisdictions where they are more familiar with litigation insurance, Armstrong says cutting-edge products are allowing law firms to branch out into new areas of practice or to embrace innovative fee arrangements with clients.
"They're more willing to try out new things with the comfort of insurance to manage their risk," she says. "It can also become a marketing tool for them because they're able to show that they have these arrangements available without taking on the entire risk associated with them."
Click here to read the article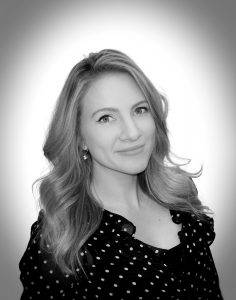 Director of International Development                    
t: +44 (0)203 882 7489
Email Katie here