A client's ability to fund disbursements is always a key consideration when preparing a legal budget. Historically, litigation funders would typically only consider cases of a certain size that met a significant cost to damages threshold. As a consequence, it was difficult to obtain disbursement funding at a proportionate cost due to the profile of the funders operating in this niche space. The funding market has, however, developed significantly, with new products and markets now specifically geared toward the more modest value claims and the funding of clients' disbursements.
TheJudge has worked, and continues to work, to bring new funders and new solutions to the market to provide cost effective funding for disbursements where the economics may not have attracted interest from the more traditional litigation funders. Distinct from the traditional third-party funding market, these solutions have stepped in to plug a significant gap in the market that had been somewhat neglected previously.
With this disbursement funding market unlocked, TheJudge now has access to a number of litigation funding products that provide capital at much more competitive rates than what was previously available. These funding arrangements can apply to commitments ranging from $50,000 up to $850,000.  Naturally, law firms are increasingly accessing these disbursement funds to unlock more claims for clients that would otherwise not have the ability or the appetite to fund what can be a relatively unpalatable outlay.
Disbursement funding can be a valuable tool for firms looking to attract clients via alternative billing arrangements. Whilst alternative billing takes care of lawyers' fees, it still leaves the clients with the need to fund their own disbursements, or in some cases, leaves the law firm funding the client's disbursements as part of the retainer. In this scenario, disbursement funding can step in to ensure that these costs are no longer a barrier to progressing the claim and can alleviate the need for law firms to fund their clients' disbursements; allowing capital to be deployed more effectively elsewhere.
Please don't hesitate to contact our team if you have a case that requires or may benefit from disbursement funding.
Please contact Katie Armstrong to discuss your requirements.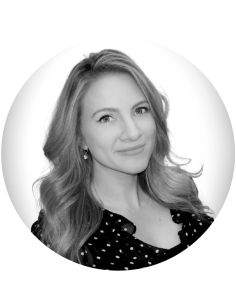 Director of International Development                    
t: +44 (0) 203 882 7489
Email Katie here