In part one in a two-part series of TheJudge Global's guide to the litigation funding and insurance market, Katie Armstrong reviews the factors clients should take into consideration when choosing a litigation insurance provider.
Independent brokers like TheJudge Global can help plaintiffs navigate Canada's increasingly complex litigation funding and insurance markets, says Katie Armstrong, the firm's director of international development.
Founded in 2000, TheJudge Global, the largest litigation funding and insurance broker in the U.K., recently entered the Canadian market via its merger with Toronto-based JusticeRisk Solutions.
"Having access to multiple providers is key," Armstrong tells AdvocateDaily.com.
Scott Smith, who handles operations and sales for the Toronto office of TheJudge, explains that some players in the burgeoning Canadian litigation funding and insurance market are better described as agents since they only sell products from one provider.
"If you're not using a broker, you're effectively limiting yourself to one provider, instead of the entire market," he adds.
By canvassing the broader market, including outside Canada, TheJudge is able to tailor products to a client's specific needs, based on their profile and the nature of their claim, Armstrong says.
In addition, the company's long-standing involvement in the more developed U.K. market gives it a considerable amount of bargaining power in negotiations over terms, she says.
Armstrong points out that this type of insurance is a relatively new concept to the Canadian market for general commercial litigation claims, so many clients need to be educated before making a choice of provider. Here are some of the factors they should consider:
Location of insurer: "We have built a market in Canada, but there are also European options. Insurance is a regulated field, so if there is a local provider, we would steer towards that side," Armstrong says.
Plaintiff's financial position: Litigation insurers tend not to charge a premium for failed cases, but Armstrong says claimants can cut their costs by paying all or some of the amount up front. "If they can afford to pay more up front, it makes the overall cost much cheaper than fully deferring the premium. The plaintiff's financial position will dictate the approach taken."
Insurer's profile: "An individual insurer's appetite for risk and claim size will be a major consideration," Armstrong says.
Security for costs: "If an application has been made or is anticipated for security for costs, that will be a significant factor when it comes to choosing the most suitable insurer," she says. "You need a rated insurance provider with the means to provide a financial instrument to address that."
Combining insurance and funding: Plaintiffs who are willing to get more creative can use insurance products to extend coverage to the capital risk of a funder, Armstrong says. "You need to be looking at an insurer with the capacity and appetite to write that kind of policy," she adds.
Click here to read part two where Armstrong explore the factors clients should consider when selecting a litigation funding partner.
Click here to read this article on AdvocateDaily.com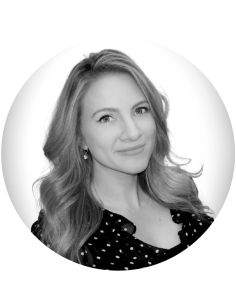 Director of International Development
t: +44 (0) 203 882 7489
Email Katie here